Visan
Safran d'Ici - Saffron Farmers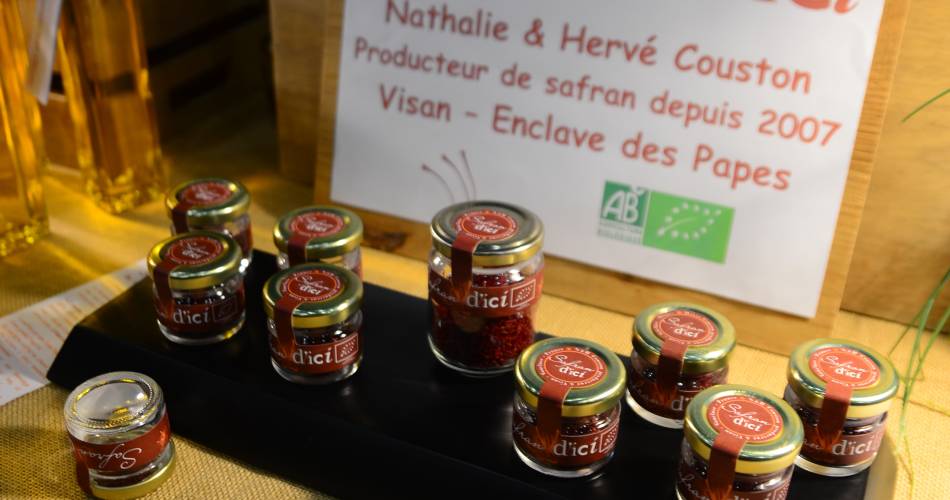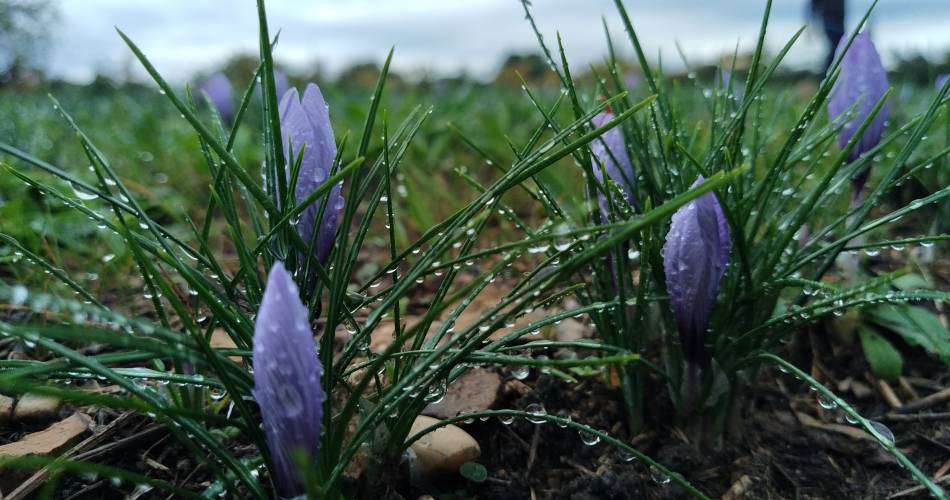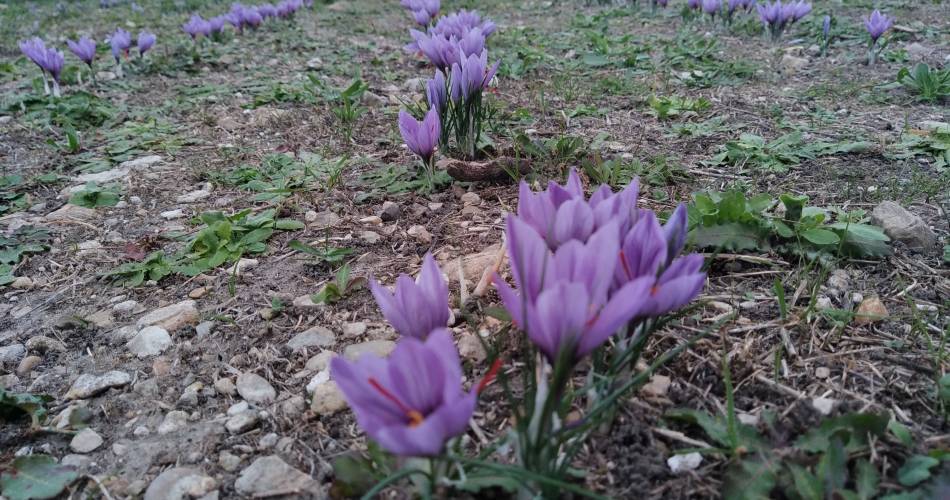 Tourist service in Visan :
Since 2007, Nathalie & Hervé Couston have been passionately and organically growing Crocus sativus (commonly known as saffron crocus) in Visan in the Enclave des Papes area. Visitors are invited to come and discover 'Safran d'ICI'.
From grapevines to saffron... "It grows where the vines grow". After having heard this sentence in a programme devoted to the spice, it was decided that ICI would be planted in Visan.
In fact, growing saffron necessitates the same terroir as vines - stony soil that drains water!
Saffron is derived from a very fragile violet flower. Its harvest takes place every day over a 3 week period from the end of October into the beginning of November, and the harvesting and pruning process constitutes a long and meticulous task which has to be done entirely by hand.
Find us at the Truffle Market in Richerenches on Saturday mornings from mid-November to March, and at markets organised by "La Balade des Artisans" from May to October.
Our products are also found in farm shops:
"La Ronde Paysanne" in Tulette is open Wednesdays, Thursdays, and Fridays from 9 am to 12:30 pm and 3:30 to 7 pm; Saturdays, Sundays, and Mondays from 9 am to 12 noon; closed on Tuesdays.
"De nos terres à l'assiette" in Vaison la Romaine is open Tuesday to Friday from 9 am to 6 pm and Saturdays from 9 am to 12:30 pm.
La Maison du Tourisme in Visan is open April to September every day from 9 am to 12 noon and 2:30 to 6:30 pm, and October to March every day from 9 am to 12 noon.
Tour of the 'safranière' by appointment only.
Services
Sale on the markets
Sale on collective point of sale
Dates and times
From 02/01 to 31/12/2022, daily.
Methods of payment
Bank/credit card
Check
Cash
Credit transfer
Contact
Safran d'Ici - Saffron Farmers
GAEC SAINT VINCENT
280 Chemin du Moulin à Vent


84820

Visan



Coordinates
Longitude : 4.95092
Latitude : 44.325763