Vaison-la-Romaine
GR® de Pays: Around the Dentelles de Montmirail
Positive elevation gain
2121 meters
Negative elevation gain
2122 meters
Altitude
Min. 85 meters
Max. 603 meters
Departure / Arrival
Vaison la Romaine / Vaison la Romaine
Parking
Place du 11 novembre, facing the tourist office
Balisage
GR® de Pays markings in both directions
profil altimétrique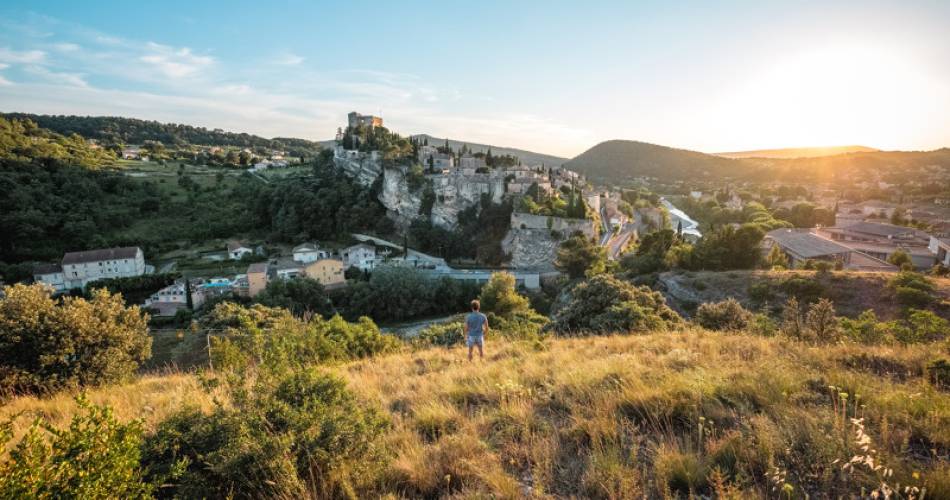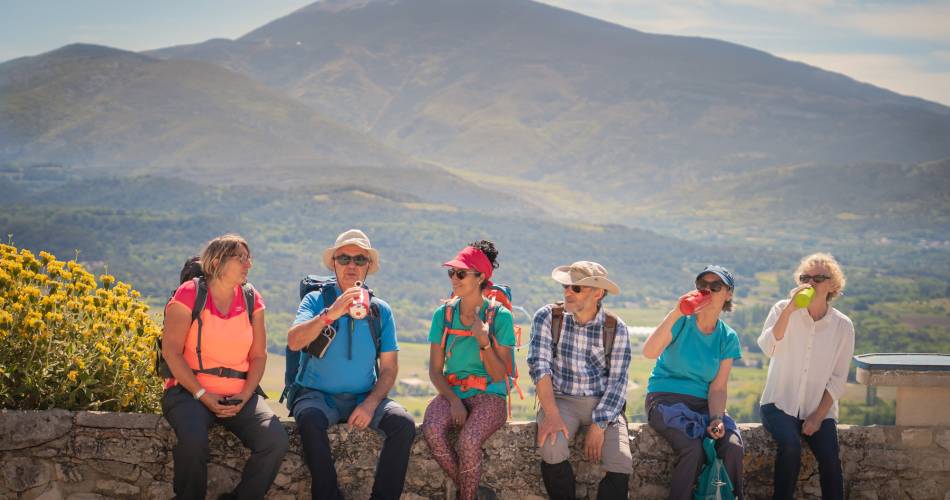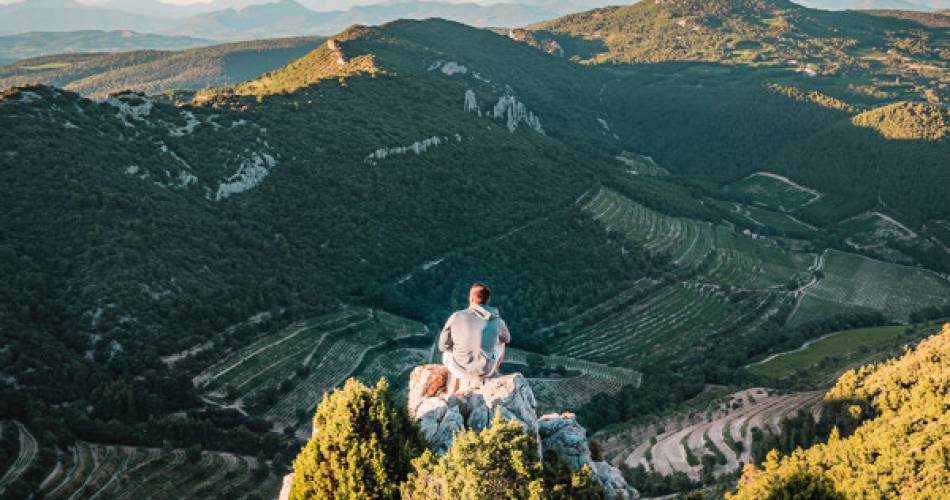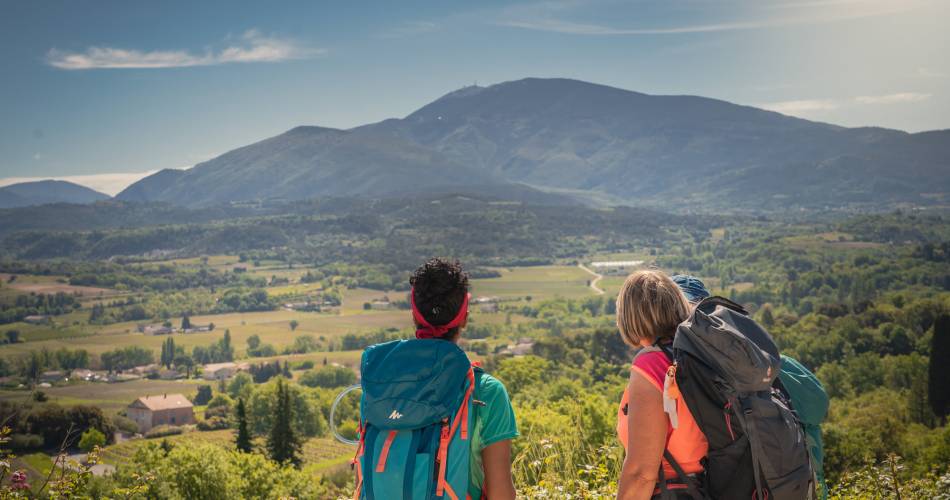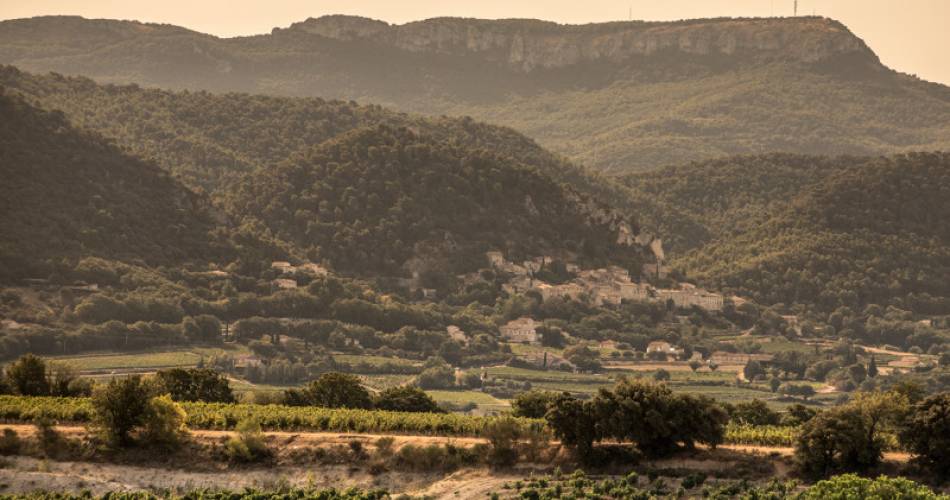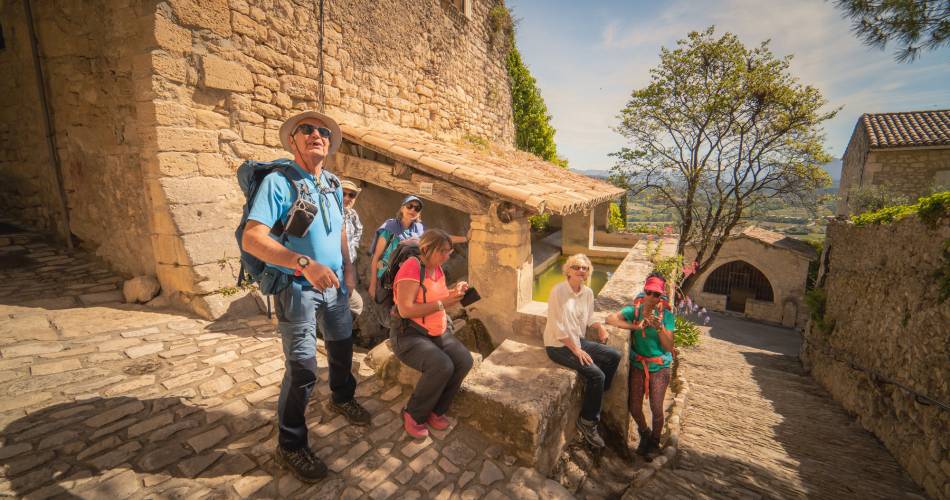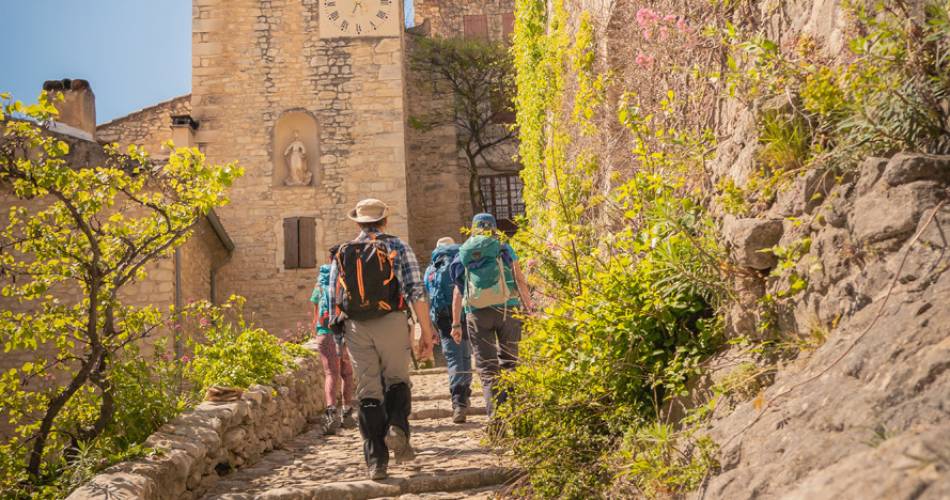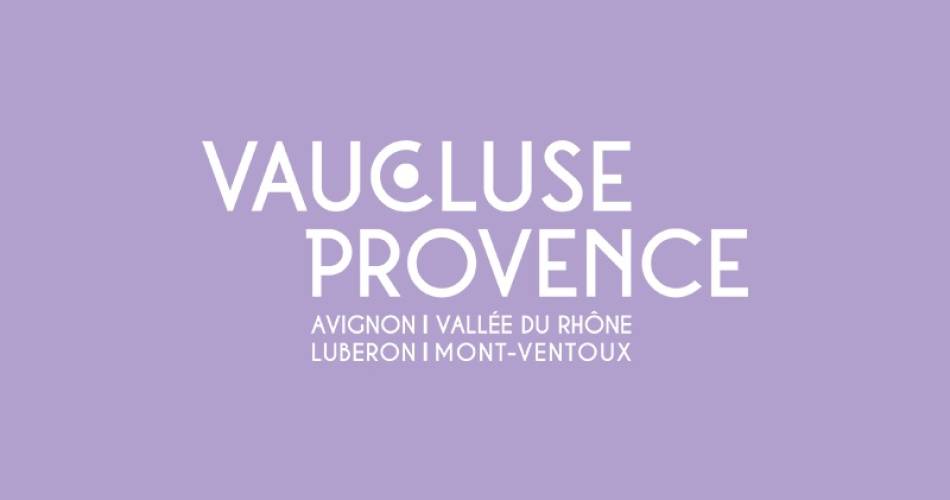 Tourist service in Vaison-la-Romaine :
An itinerant trip that can be done in 6 days, covering a total of 10km per day, or in 3 days for practiced sportsmen (20km/ day). A course combining the discovery of the Dentelles de Montmirail, its famous vineyards, its hilltop villages, and Roman sites.
This route offers multiple viewpoints showing the geological formations, as well as the chance to experience multiple villages nestled at the bottom of this vigorous hilly area. Three lines of standing stones make up the Dentelles de Montmirail massif, and the water is drained by "vallats" (streams) that nourish the fields of crops, planted with vines and olive trees.
Go to the route
public transportation
By train Lines TER - serving Carpentras and Orange.
By Bus, Zu networkLine 4 Orange - Vaison la RomaineLine 11 Carpentras - Vaison la Romainehttps://services-zou.maregionsud.fr/fr/
recommended parking
Place du 11 novembre, facing the tourist office
road access
From the A7, Exit Bollène or Orange and Direction Nyons - Vaison la Romaine.
To note


A 3 or 6-day trip, covering either 10 or 20km per day.


This itinerant route is best suited to spring and autumn.


There is restriced access to the massif in summer (15th June - 15th September).


Prepare for your outing. Pack good walking shoes, a bottle of water, and clothes adapted to the weather.


If you want to report a problem on your hike
(marking, maintenance, danger...), let us know on Suricate:
sentinels.sportsdenature.fr
In brief
A Provençal itinerary which evolves according to the seasons.
Views of the Côtes du Rhône vineyard and villages famous for their wines: Gigondas, Vacqueyras, Beaumes de Venise, Séguret
Hilltop villages that look just like Provencal nativity scenes: Séguret, le Crestet, La roque Alric
Panoramic views of Mont Ventoux, steep limestone rocks, terraced vineyards and sheltered valleys.
a remarkable historical and geological heritage to discover: Vaison la Romaine, a medieval and Roman city, the castle of Barroux, Plateau des courrens, Notre Dame d'Aubune, Rocher du Rocalinaud