Mondragon
R06 Boissouteyrand trail in Mondragon
Positive elevation gain
265 meters
Negative elevation gain
267 meters
Altitude
Min. 42 meters
Max. 134 meters
Departure / Arrival
/
Parking
profil altimétrique
Downloads
Traces GPX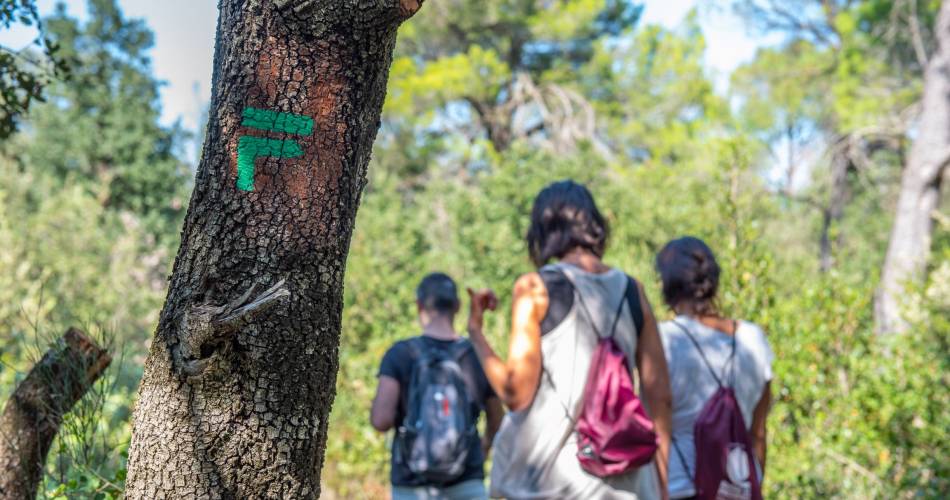 Tourist service in Mondragon :
A circular family walk around Mondragon, through hills covered with scrub and pines, valleys planted with vines, and viewpoints overlooking the Rhône valley.
Walk in the footsteps of the southern French poets who celebrated the hillside streams, blue olive trees and mistral winds.
To note
If you want to report a problem on your hike
(marking, maintenance, danger...), let us know on Suricate:
sentinels.sportsdenature.fr
Access to the massifs
Respect the regulations preserving protected natural areas – find out about restrictions to accessing the massifs during fire risk periods, from 15 June to 15 September.
Before heading out, check the website