Beaumont-du-Ventoux
V06 Discovery trail "Jean Henri Fabre"
Positive elevation gain
174 meters
Negative elevation gain
174 meters
Altitude
Min. 1339 meters
Max. 1420 meters
Departure / Arrival
Mont Serein - Mont Ventoux / Mont Serein - Mont Ventoux
Parking
Mont Serein resort welcome chalet
profil altimétrique
Downloads
Traces GPX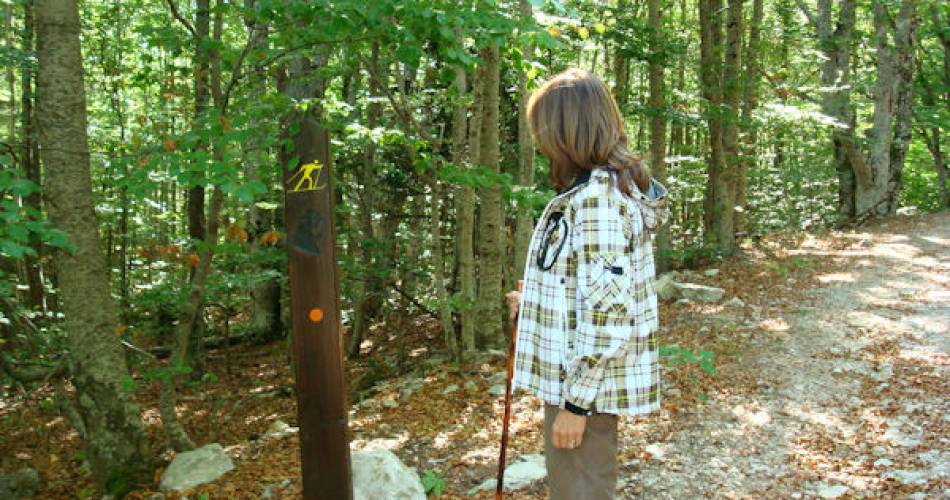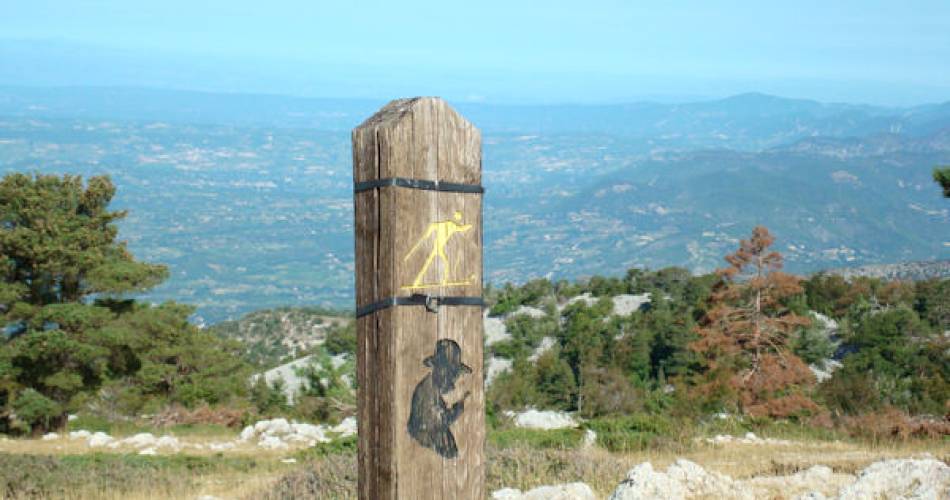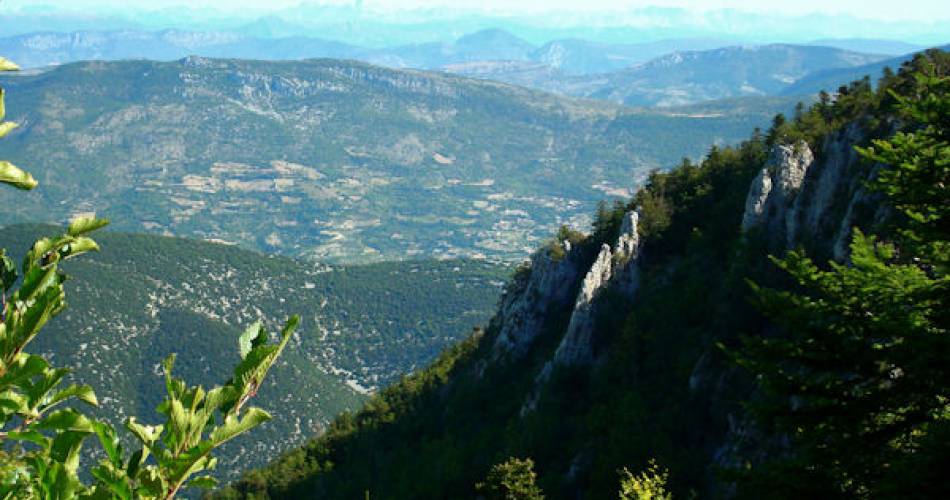 Tourist service in Beaumont-du-Ventoux :
This trail reveals the wealth of flora around Mont Ventoux, which is a UNESCO-classified biosphere reserve. It is named in honour of the famous entomologist Jean-Henri Fabre.
Mont Ventoux is a fascinating place to visit, with 2 easily accessible circular hiking routes, one lasting 1 hour, the other 2 and a half. Through the stands of larch, fir and beech trees, you glimpse the Toulourenc Valley, the Baronnies of Provence, and one of Mont Ventoux's magnificent valleys.
Paths are signposted with informative panels describing the flora and fauna. Start out from the 'Bergerie de l'Avocat' sheepfold.
Hiking map available from Malaucène Tourist Office.
Go to the route
recommended parking
Mont Serein resort welcome chalet
road access
D974 setting out from Malaucène
To note
It is a circuit that sometimes cannot be followed without winter equipment (cross-country skiing and snowshoes).
If you want to report a problem on your hike
(marking, maintenance, danger...), let us know on Suricate:
sentinels.sportsdenature.fr
Access to the massifs
Respect the regulations preserving protected natural areas – find out about restrictions to accessing the massifs during fire risk periods, from 15 June to 15 September.
Before heading out, check the website
In brief
All along the path, twenty or so enamelled plates tell you about the history, geography and botany of Mont Serein.
5 km from the summit of Mont Ventoux, this path pays tribute to the famous Provencal entomologist Jean-Henri Fabre.