Apt
GR® de Pays: Luberon and the Vaucluse Mountains – The Ochres of Luberon
Positive elevation gain
1670 meters
Negative elevation gain
1670 meters
Altitude
Min. 194 meters
Max. 695 meters
Departure / Arrival
Apt / Apt
Parking
Avenue Victor Hugo car park
profil altimétrique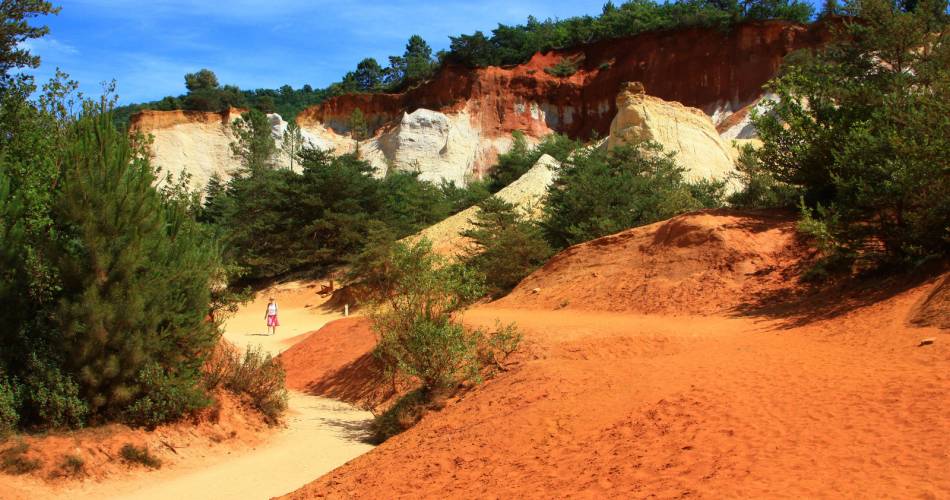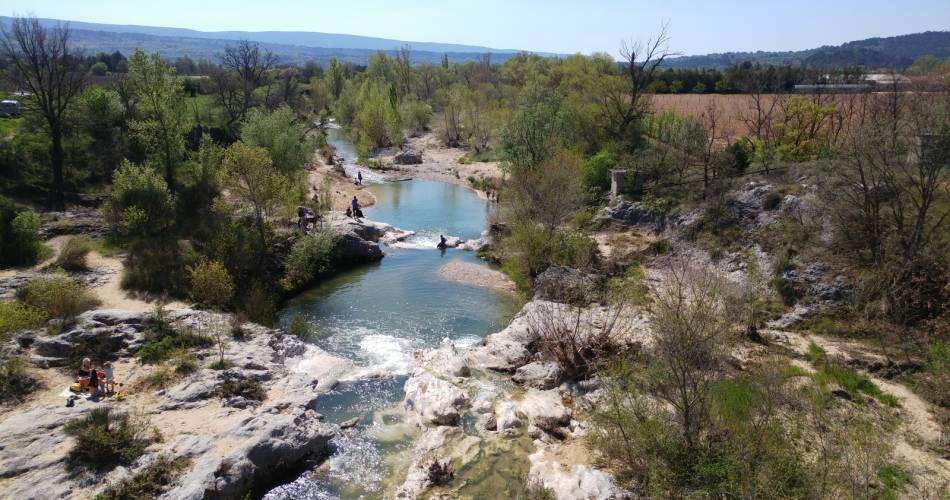 Tourist service in Apt :
A 5-day or 3-day hiking tour, depending on how athletic you are (approx. 6 miles per day or 12 miles per day). A multi-day hike between Luberon and the Vaucluse mountains, amid a stunning array of colours!
The route takes you across the Vaucluse mountains, through its prettiest villages and labelled landscapes: Rustrel and its "Provençal Colorado", Gargas and its mines, Roussillon and its ochre conservatory. A highly colourful hike, from lavender blue to multicoloured ochres.
Go to the route
public transportation
TER train station in Cavaillon Zou bus line 17: Cavaillon - Apt Zou bus line 15: Avignon - AptZou bus line 16: Apt - Sault >> More information about the network and times
recommended parking
Avenue Victor Hugo car park
road access
From the A7 Exit 24 Avignon Sud, towards Apt.
To note
If you want to report a problem on your hike
(marking, maintenance, danger...), let us know on Suricate:
sentinels.sportsdenature.fr