Lagarde-d'Apt
GR® 4: Lagarde d'Apt to Pont Saint-Esprit
Positive elevation gain
4012 meters
Negative elevation gain
4951 meters
Altitude
Min. 37 meters
Max. 1887 meters
Departure / Arrival
Lagarde-d'Apt / Mondragon
Parking
Lagarde-d'Apt
profil altimétrique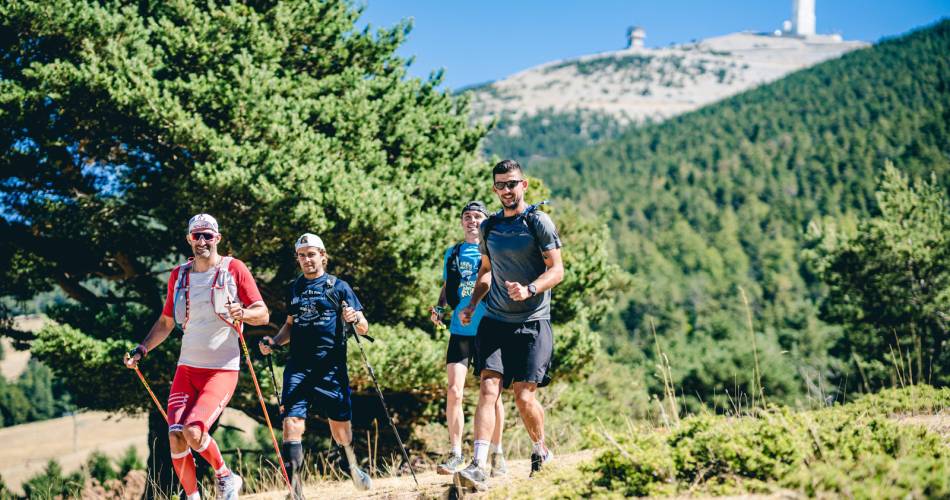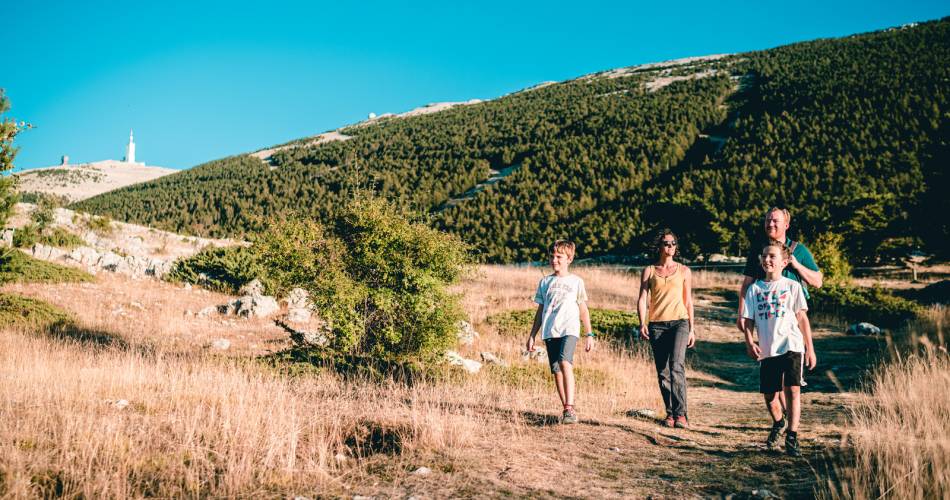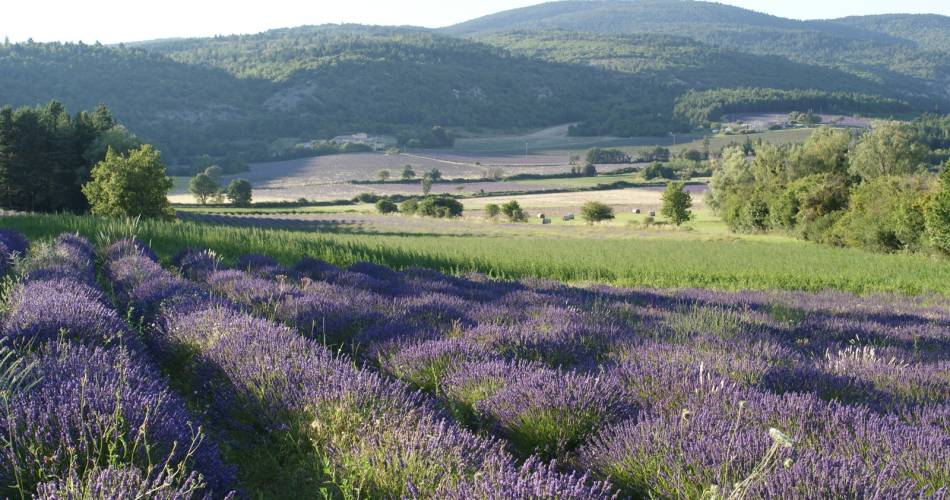 Tourist service in Lagarde-d'Apt :
A 10-day or 6-day hiking tour, depending on how athletic you are (approx. 6 miles per day or 12 miles per day). From the Albion plateau, climb the iconic summit of Mont Ventoux, then cross the amazing Dentelles de Montmirail mountains.
This route distils the famous landscapes of Vaucluse: high plateaux planted with lavender, Alpine flora at an altitude of 1 910 metres, and unusually curved rocky massifs, which flourish in a Mediterranean climate that gives Provence all its flavour! An absolute must!
Go to the route
recommended parking
Lagarde-d'Apt
road access
From the A7 Exit 22 Orange Centre, towards Carpentras – Sault.
To note
If you want to report a problem on your hike
(marking, maintenance, danger...), let us know on Suricate:
sentinels.sportsdenature.fr
Access to the massifs
Respect the regulations preserving protected natural areas – find out about restrictions to accessing the massifs during fire risk periods, from 15 June to 15 September.
Before heading out, check the website
In brief
From the Mediterranean to the ocean, from Grasse to Royan
Crossing the Vaucluse from Lagarde-d'Apt as far as Mondragon, over the Monts-de-Vaucluse, Mont-Ventoux and Dentelles de Montmirail
Described from east to west
Covered in 6 to 10 days