Châteauneuf-du-Pape
No. 201 - Châteauneuf du Pape - Heritage
Positive elevation gain
118 meters
Negative elevation gain
117 meters
Altitude
Min. 24 meters
Max. 120 meters
Departure / Arrival
Tourist office / Tourist office
Parking
Place de la Bascule
profil altimétrique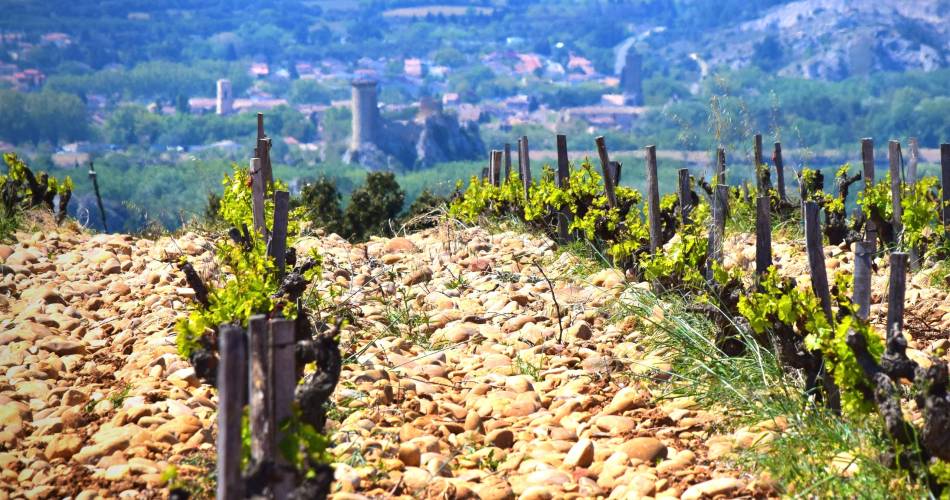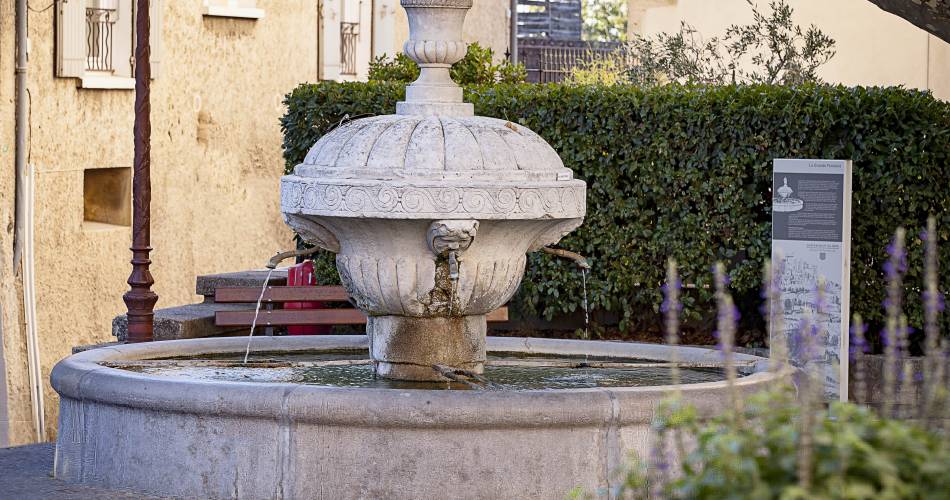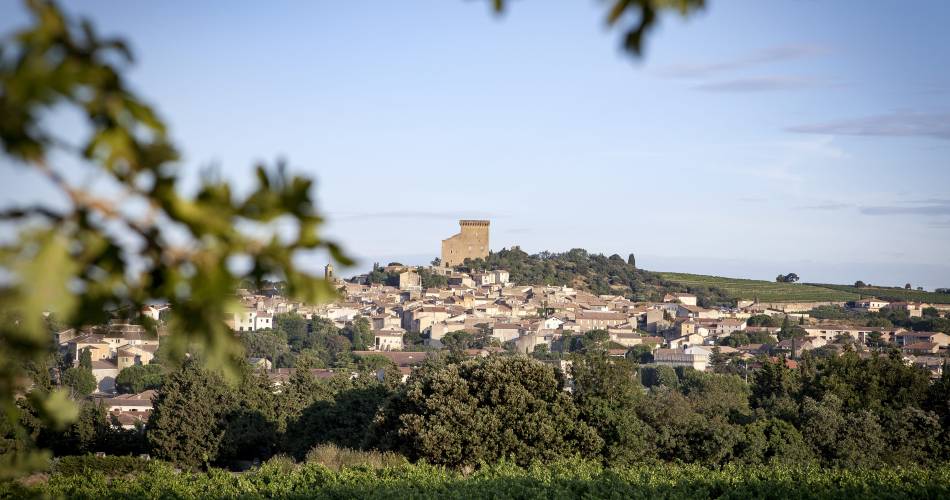 Tourist service in Châteauneuf-du-Pape :
A circuit that loops round the historic site of the Popes' summer residence and a foodie hotspot. After having crossed the village, the route will lead you into the famous vineyards, where you'll discover a landscape of pebbles and vines.
Setting out from the tourist office, head up Rue Joseph Ducos. At the top of the street, go up the steps, following the signs towards the Pope's Castle entrance.
Cross the Castle esplanade and join the road towards the big stone arch. After the arch, turn left towards the village. 200 m further on, you come to the St Marc oratory and continue to the left on avenue Monseigneur André Mestre.

At the next crossroads, take the "Avenue des Oliviers" cul-de-sac to the right of the oratory.
Take the stony path through the vines. When you get to the small tarmacked road, follow it heading left.

Cross the D17, then go straight on following the Chemin des Armeniers as far as the crossroads.
Turn right, following the track. Pass the first path on your right and take the second, after the Pierrelatte Canal bridge.
Turn right, following the track. After the bend to the left, the vines on your right and the hill on your left, keep straight ahead. Continue straight until you come to a small tarmacked road.
Turn right onto it. At the crossroads, turn left, following the road as it curves round to the left before coming to a bridge.

After looking around the Tour de l'Hers tower, come back to the canal bridge. Head for the "Chemin de Halage et du four à chaux" (towpath and lime kiln) for 1.3 km. After 1 kilometre, the track becomes a path and crosses a ditch.
Take the path to the left along the edge of the woods. Be careful about the pile of stones. After 200 metres to the north, you will come to a wide path. Turn right onto it, heading due east for 600 metres. It brings you back to point 4.
On arriving at the crossroads at point 4, turn right onto Chemin des Arméniers. Follow it for 100 metres, then turn left onto the path alongside the vines.
Continue as far as the tarmacked "Chemin des Garrigues" road. Turn right and follow it to the roundabout. Turn left at the roundabout onto Chemin du Bois de la Ville. After 300 metres, you will come to Rue Commandant Lemaitre; follow it to return to Place de la Fontaine.
Go to the route
public transportation
From Avignon, take line 1 as far as Orange and once in Orange take line 23.
recommended parking
Place de la Bascule
road access
Coming from Avignon, take the départementale 907. Coming from Orange, take the départementale 68.
To note
If you want to report a problem on your hike
(marking, maintenance, danger...), let us know on Suricate:
sentinels.sportsdenature.fr
In brief
Between vineyards and heritageBetween garrigue and the Rhône