Pernes-les-Fontaines
Comtadin Traditional Dress Museum - Old Fabric Shop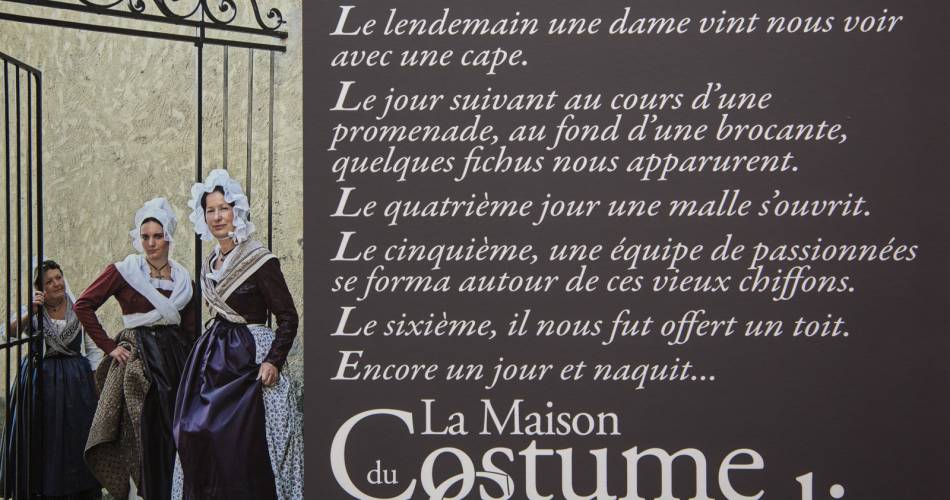 Tourist service in Pernes-les-Fontaines :
Time has stopped and stood still at this lovely fabric store from 1860, where visitors are offered a realistic insight into the objects and fabrics our ancestors used to create their clothing. There is also a superb collection of restored Comtadin clothing on display.
At the foot of the Ferrande Tower sits a beautiful village home that was once a clothing store in the 19th century, and which now displays the traditional dress and clothing from the Comtat Venaissin.
The fabric store first opened in 1860, and evolved into a thriving business right up until the Second World War. After that, the flourishing ready-to-wear clothing industry led the doors of this lovely shop to close in the 1950's. Since 1992, the old clothing store has gained a new lease on life - come and see its shelves laden with fabric, household linen, traditional Provençal blankets and covers, shirts, hair ornaments, sewing notions and other accessories required for sewing.
On the upper floor there are three rooms which display beautiful Comtadin clothing. Here you will see period pieces from the early and late 19th century. See clothing worn by the peasants, by the workers, by the bourgeois ladies and more. Display cases show all the details and beauty of the handmade traditional clothing, including one case showing the clothing and accesories worn by the rich women from Pernes, who wore the latest fashion from Paris. Come and see the beautiful cashmere shawls, a collection of sewn petticoats, headscarves, men's waistcoats, neckerchiefs and accessories such as watches, fobs, purses, clogs and more...
Dates and times
From 05/06 to 25/06/2021 between 3 pm and 6.30 pm.
Closed on Tuesday.

From 26/06 to 19/09/2021, daily.

From 20/09 to 26/09/2021 between 3 pm and 6.30 pm.
Closed on Tuesday.
Contact
Comtadin Traditional Dress Museum - Old Fabric Shop
9 Rue Gambetta


84210

Pernes-les-Fontaines



Coordinates
Longitude : 5.056808
Latitude : 43.998003