Bonnieux
Pont Julien (Julien Bridge)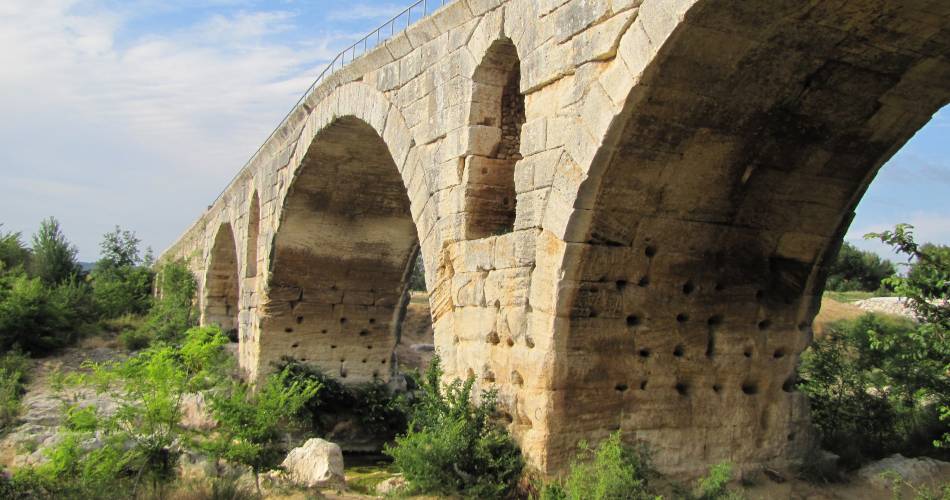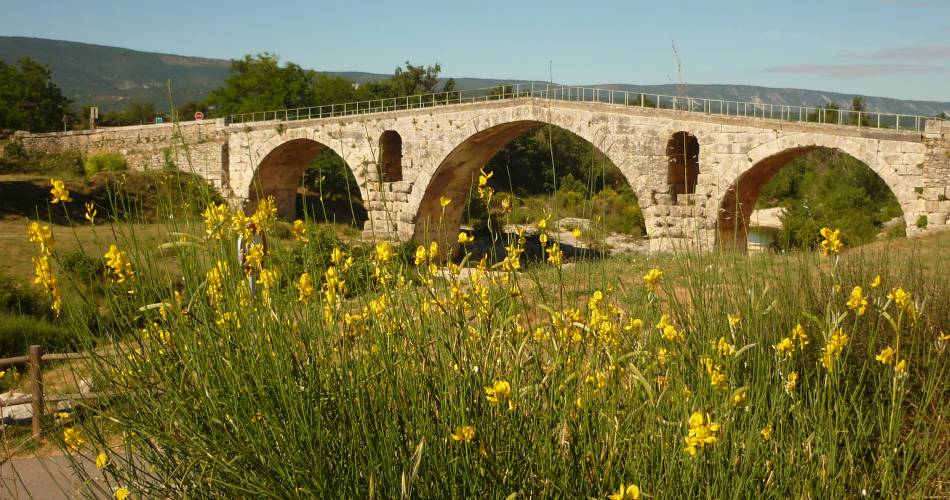 Tourist service in Bonnieux :
The 'Pont Julien' or Julien Bridge was built by Domitius Ahenobarbus during the Early Roman Empire, between 27 BC and 14 AD. The bridge is a stonework or opus quadratum bridge. It once provided a route over the Calavon river, towards Narbonne, or in the opposite direction, towards Turin in Italy. Today, it's part of the Vaucluse region's rich Roman heritage. Access for cyclists and pedestrians only.
There were many important engineering structures along the Via Domitia, a main road during Roman times. Every river had its bridge. This particular bridge, located on the Provence section of the Via Domitia (5 km from Bonnieux) has been well maintained and preserved over time, and is an impressive feat of engineering. During your stay in the Luberon Regional Nature Park, don't miss the short 5 km trail around the hilltop village of Bonnieux - one of Vaucluse's most picturesque villages.
Pedestrians and cyclists can cross the river on the bridge, just like the Romans did 2,000 years ago.
Contact
Pont Julien (Julien Bridge)


84480

Bonnieux



Tel :
View number
04 90 75 80 06
Coordinates
Longitude : 5.306561
Latitude : 43.862503