Château La Roque
LA ROQUE-SUR-PERNES
Sleep in an old castle fort



This 11th century castle, wonderfully restored and turned into a guesthouse, overlooks the village of Roque sur Pernes, perched between Carpentras and Gordes.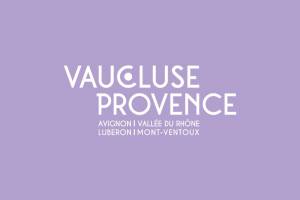 From the old stones tinged with mystery, to a terraced garden typical of Provence, a tree-filled park, an inground pool and even the rocks which blend in with the general harmony of the location: this is the settings for our holidays.
Each room highlights a part of the history of this castle which for a long time served a military purpose:

- At the "lookout", formerly the ladies' room, the visitor can admire beautiful engravings and inscriptions from the 9th and 11th centuries,
- In the "Rampart walk", at the top of the castle, you have a stunning view of the region and sleep in a strategic place, with the arrow slits and loopholes serving as a reminder of the role of the guard soldiers,
- in "The Vaults", you will sleep in the room of the lords, with its ceiling of rib vaults and large mullioned windows,
- In the "Le Ventoux" room, in an ochre decor you will enjoy a pretty mezzanine and a suspended bathroom, In "the gardens" on the ground floor the private balcony opens onto the garden.

A stay in grandeur, for an experience unique in Provence.
Prices
Starting from 175€/room
The price includes :
- the night's stay for 2 people
The price does not include :
- Braekfast
- Transport
- Meals
- Insurance
- Any additional charges



To see/Do
- Gordes and Venasque, ranked among the most beautiful villages in France
- The Sénanque Abbey, one of the three Cistercian sisters of Provence
Adress / Contact
263 Chemin du Château
84210

La Roque-sur-Pernes
Coordinates
Longitude: 5.107383
Latitude: 43.979283